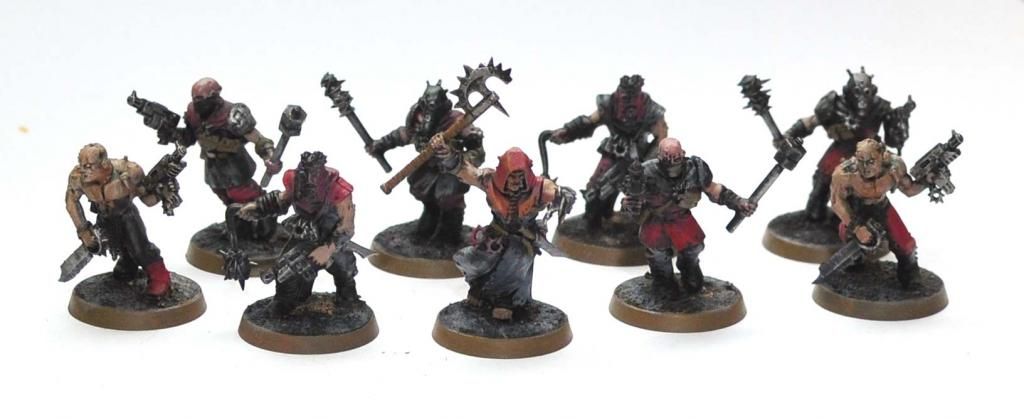 The first of many to come, I did not paint up the flamer guy as I do not plan to field them.
Am looking for a way to balance up details / look / time taken ratio for these bunch of angry people... least I find myself forever in painting as I have at least 51 more to go.
Also note to self in trying to get better photos in future for "human" size mini as I discovered their smaller size did some what make it harder to get a better picture.