As shown in the earlier post I salvaged the damaged cookies, refit, re-primed and painted them together with a batch of 3 that were made half way last time for cookies batch 1.5.
This time taking some excellent advice on how to paint a proper crater from
this excellent tutorial
. I am quite happy with the end result, let us see how long will this batch can survive in the grim dark future.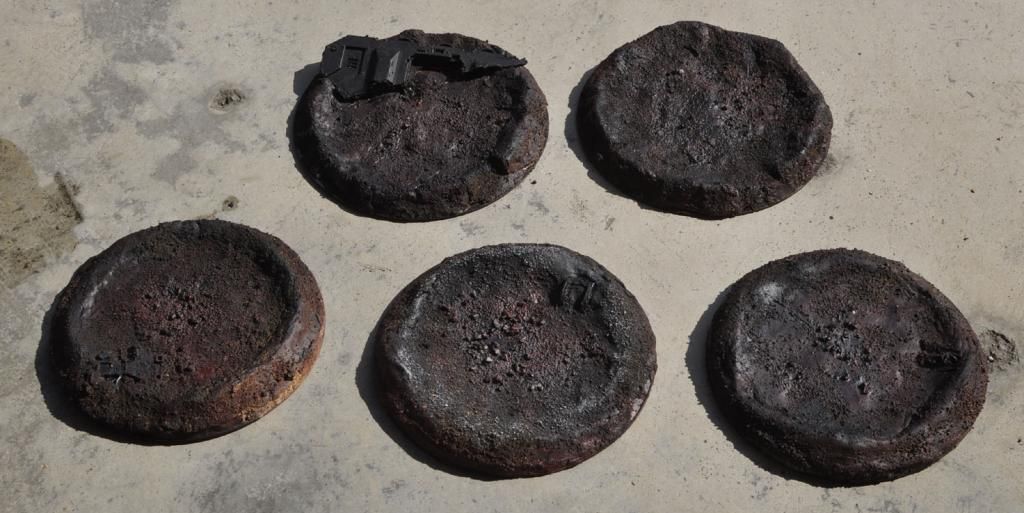 Primed and left under the brutal sun, batch 1.5 is coming along fine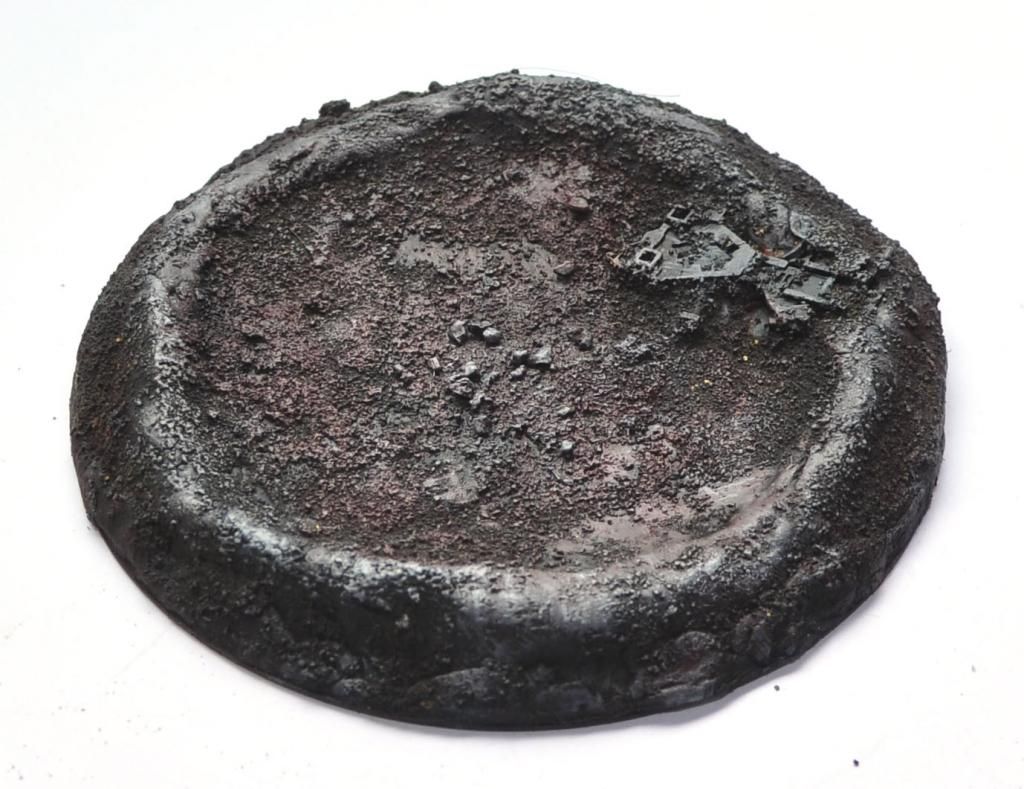 No cutting corners this time,. primed and painted for consistency
An Imperial Fist guarding a rhino wreckage, little did he know he costs more than
1/3 of the ill fated vehicle